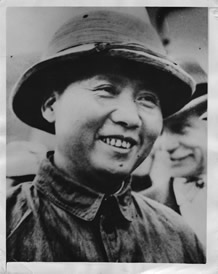 Mao
1950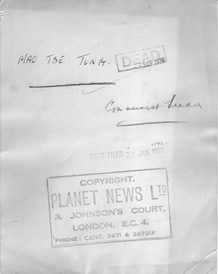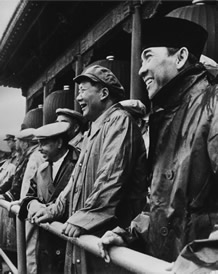 Mao & Sukarno
1956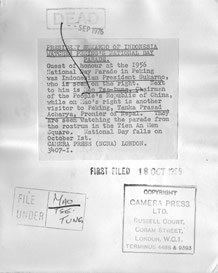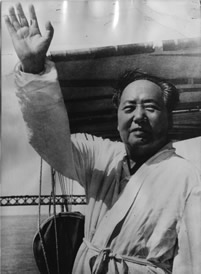 Mao's Swim
1966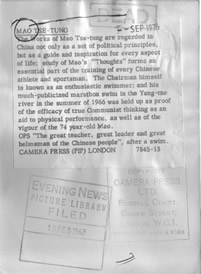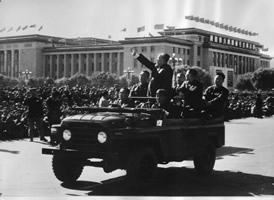 Tiananmen Square
1966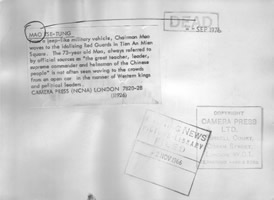 Poem by Wu Shu-teh.
We Shall Always Follow The Party
The moon follows the earth,
The earth follows the sun,
Oil follows our steps,
And we shall always follow the Communist Party.
Poem by Kuo Kuo-tung.
Morning Study
First thing in the morning
Surveyors sit by their tents
Breathing in the fresh air
And studying the works of Chairman Mao Tse Tung.
Each sentence is a drop of rain or dew
Nourishing men's thoughts;
Each work, like the spring breeze,
Opens windows in men's minds.
(Poems from Chinese Literature Monthly 8 1966):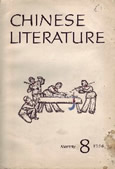 Mao
Maoism
Communism
Tiananmen Square
Swim Yangtse
Sukarno
Red Book
Red Guards